Lindsay Dicus-Harrison
Licensed Broker, Owner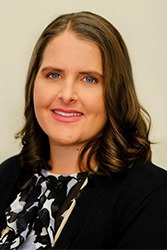 Lindsay Dicus-Harrison, Realtor, Owner
Lindsay is a Florida Native, born and raised in the beautiful city of St. Petersburg.  Growing up in this area she loves the beaches, spending time outdoors, boating and truly embracing the Florida lifestyle with her Husband, Daughter Grace (The Little Realtor) and Son James (The Littlest Realtor).  She has been in the industry since 2001 starting her career in a Title Company and then after graduating from USF went to work for the City of Largo.  While working for the City she administered the Down Payment assistance programs for Pinellas County and worked with both Single-Family residences as well as Multi-Family developments.  She brought her knowledge and experience as a Top Sales Agent for over a decade to opening her own Real Estate company. She offers her customers and clients the knowledge and experience that has come from the involvement in many, many real estate transactions. Her focus is on superior marketing strategies, contract negotiation, customer service, and a dedication to lifetime clients. She has expertise in First time home buyer programs, luxury real estate, home building, investment properties, land development, and mortgages. Offering clients exceptional personal service and working hard to get her sellers the most for their property and buyers the best deal possible in their purchase. At this Boutique brokerage you will feel like family. Buying and Selling a home is a very personal experience and a big financial decision. Our Agents believe in creating lifetime clients.
Affiliation: 
Opened Dicus Harrison Realty 2020.
Top Sales Agent Realty Executives Adamo and Associates 2012-2020 .
City of Largo, Housing Division 2008-2012.
Achievements/Recognition: 
Over 15 Million in Sales in 2021.
Recognized by The Pinellas Realtor Organization as one of the top Young Agents in Pinellas County.
Featured as an Agent of the Month in the Seminole Beacon.
Ranked in the top 50 Agents for South Pinellas County.
Ranked Nationally in the Top 40 Agents for Realty Executives International.
For All Homes Listed for Sellers in 2021: Sold homes for an average of 110.5% of their list price.
Homes listed by Dicus Harrison Realty in 2021 took an average of 2 days for a home to sell. 
Education: 
University of South Florida - College of Business Administration- Bachelors of Science Business Management, Minor: Accounting.
Member Phi Theta Kappa: International Honor Society.
Member Phi Chi Theta: Business and Economic Fraternity (Pledge class fundraising chair).
Professional Associations: 
National Association of REALTORS® 
State Association of REALTORS®
Pinellas Realtor Organization Board of REALTORS® 
Seminole Chamber of Commerce 
Clearwater's Neighborhood & Affordable Housing Advisory Board Member 
Vice President HOPE Expo Committee 
President/Founder of Business Mamas Referral Group of Pinellas Inc. 
I appreciate the opportunity to share more information about myself and my business. Once you review my resume and client testimonials, I would be happy to also meet and share more about myself and what makes me stand out as one of the top sales Agents in Pinellas County. I truly believe in creating clients for life and to do that I treat my clients like family. I am very proud to say as in most years my percentage of returning clients or direct referrals from past clients was over 90% of my sales this year, the other 10% was new business. This is one of the stats I am most proud of because it shows I am providing the service that my clients entrust me for multiple transactions. I look forward to working with your family and learning more about your home search. Below are the answers to frequently asked questions as well as additional information including my resume attached. 
1. How long have you been in the business? 
I was born and raised in St. Petersburg, I started in the title industry in 2001. I have been doing Real Estate for over 20 years in this area and surrounding Pinellas county. 
2. How many houses do you sell per year? 
On average 40-50 transactions 
3. Are you a full-time agent?
I am a full-time agent and Broker owner of my own Real Estate Company which comes with a higher degree of knowledge, experience and expertise in Real Estate. 
4. When are you available for showings? How accessible are you to answer any questions we may have? 
I show houses when you are available to view. This market is too fast paced and if you do not have an agent available to show right away, the home will go under contract. This is a very competitive market and homes receive multiple offers (sometimes 20+) in less than 24 hours. I do not have set "office hours" because that is not realistic for our industry. I also have a showing agent that has worked with me for over 8 years and she will show properties as well if I am with another client. I am always the one that handles all contract negotiations but if needed Amber will show properties as well.